Pesticon's Home & Office Disinfection Service Singapore
Rely+On™ Virkon™ has always been our choice disinfectant for satisfying our promise of high-quality disinfection to our clients. Apart from the regular car, home, offices & shops. This lightly scented disinfectant, with excellent safety profile and extensive efficacy studies is also ideal for preschools, childcare centres and playgrounds. As for our services, apart from the one-time disinfection through misting, we also provide semi-permanent, self-cleaning and anti-microbial nano coating for a continuous and longer period of protection. Do call us at 8800-7378 or whatsapp us here to find out more.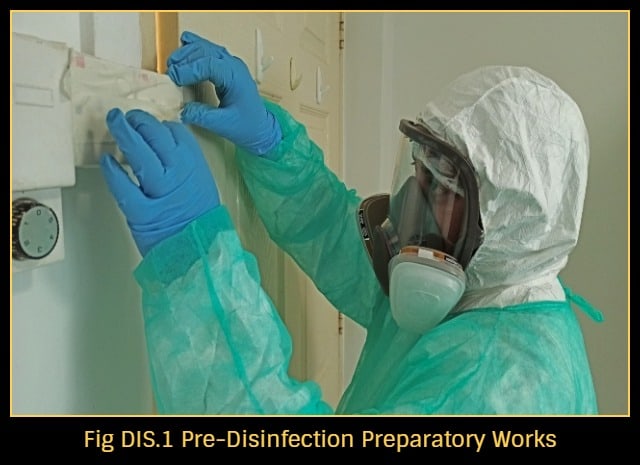 Why Rely+On™ Virkon™?
* Independent tests have shown that a closely related surrogate of the coronavirus strain (COVID-19) can be inactivated by Rely+On™ Virkon™. From these tests it can be reasoned that Rely+On™ Virkon™ would also stand effective against COVID-19.
* Broad spectrum virucidal disinfectant which is tested to be effective against Coronavirus Middle East Resp. Syndrome (MERS-COV), Feline Calicivirus (surrogate for Norwalk & Norovirus), Hepatitis A, B, C, Human Immunodeficiency Virus (HIV), Influenza A Virus, Rotavirus, Hand, Foot and Mouth disease (HFMD). In summary Rely+On™ Virkon™ is effective against over 100 strains of virus, 22 viral families, over 400 strains of bacteria and over 60 strains of fungi and yeast.
* Excellent toxicological profile – Based on Globally Harmonised System (GHS) classification, 1% solutions of Rely+On™ Virkon™ are not classified as dangerous.
| Endpoint | Results |
| --- | --- |
| Skin irritation | Not irritating |
| Eye irritation | Not irritating |
| Skin sensitisation | Not sensitising |
| Acute oral toxicity | Not harmful |
| Acute dermal toxicity | Not harmful |
| Acute inhalation toxicity | Not harmful |
| Aquatic toxicity | Not harmful |
| Carcinogenicity | Negative |
| Mutagencitity | Negative |
| Toxicity for reproduction | Negative |
| Flammability | Negative |
| Oxidising | Negative |
LANXESS – Producer of renowned Virkon™ S and Rely+On™ Virkon™.
LANXESS is a globally acclaimed chemical company with 7.2 billion Euro of sales in Year 2018. Lanxess employs approximately 15,500 employees in 33 countries and has approximately 58 production sites worldwide. Prior to the production of Rely+On™ Virkon™, Lanxess was famed for their infamous pink powder disinfectant Virkon™ S.
Virkon™ S is a scientific achievement that has defined biosecurity standards. It's no wonder that Virkon™ S is selected by the United Nation's (UN) Food and Agriculture Organization (FAO) and global governmental bodies to secure biosecurity and strengthen contingency planning for Emergency Disease Control (EDC).
Virkon™ S remains to be the only branded disinfectant mentioned in the Australian Veterinary Emergency Plan Yr-2008 (AUSVETPLAN 2008), stating that "Virkon™ S is a present-day disinfectant with superior virucidal properties. It is cited to be of low toxicity" and is "an exceptional disinfectant against all family groups of viruses."
Such an achievement is rare in government documents. Virkon™ S has been included in the AUSVETPLAN as the disinfectant for all 13 viral OIE List A diseases where disinfection is recognised to be crucial. This includes Avian Influenza, Foot-and-Mouth Disease (FMD), Newcastle Disease and Classical Swine Fever along with List B diseases such as Transmissible Gastroenteritis (TGE) and Aujeszky's Disease.